Route Info Turkey Trip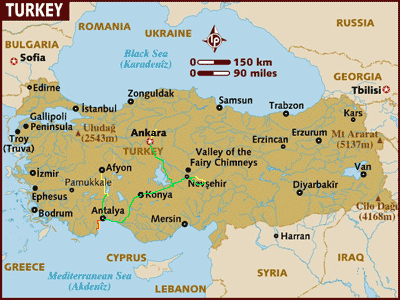 Yellow: route by bicycle
Green: route by bus
Red: route hitched

STATISTICS Turkey round trip:

Days: 22
Distance by bike: 410 km


Route: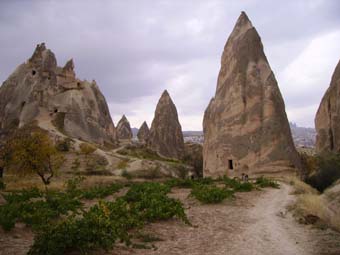 Esenboga Airport (by plane)
Ankara (by bike)
Avanos (by bus)
Goreme (by bike)
Urgup (by bike)
Antalya (by bus)
Kemer; stayed on campsite (by bike)
Antalya (hitched)
Egirdir(by bus)
Akkecili; wild camped 3km west of the village in an apple yard (by bike)
Karaacaoren; wild camped 4km north of the village in an apple yard (by bike)
Sohut; wild camped 7km north of the village next to a vegatable yard (by bike)
Afyon; (by bike)
Ankara; (by bus)
Esenboga Airport; (by bike)

Results of trip: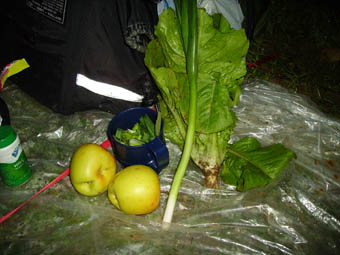 The following gifts we recieved: Apples/green peppers/sallad/leek, free storage of bike boxes on airport
Further some other figures:
Highest temperature 24░C, lowest temperature 8░C most of the time it was chilli because of the early winter, 20 hours traveled by bus, no wild life observed. Several postcard given of the Netherlands. only a mouse that was building its house in our tent putting it food supply in the towl of my girfriend. Many litre of tastfull mercimek šorbasi the turkies lentil soup.