Exmoor National Park


The landscape of Exmoor is very nice, but it is less steep as Dartmoor. You can enjoy the nice natuur and meet very friendly people. Exmoor National Park is situated in the counties of Devon and Somerset in South West England; Exeter is 40 km (30 miles) to the south and Taunton 20 km (13 miles) from the eastern boundary. The park contains a variety of magnificent landscapes. Although it is one of the smaller National Parks (693 kmē, 267 sq. miles) the central plateau of open moorland is remote and spacious. To the north the moorland terminates in towering cliffs above the Bristol Channel. Rocky headlands, steep wooded ravines, plunging waterfalls and jumbled heaps of fallen rock make this an area of outstanding scenic beauty; it is defined as a Heritage Coast.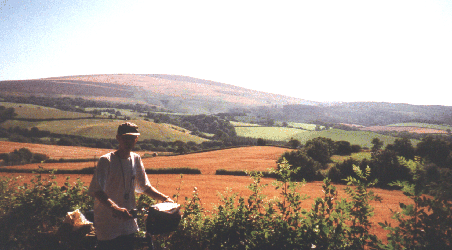 Landscape near Minehead
Exmoor isn't so steep as Dartmoor but you can find some steep hills of 25% and more...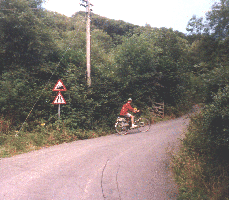 Hill near Lynton
For moor info follow this link to the Exmoor National Park Authorities Homepage